| | |
| --- | --- |
| Make seamless texture from your images with the Resynthesizer. | Previous Top Next |
You can use your images files for make seamless texture with the Resynthesizer.
Step 1
In the main toolbar, click to open and choose an image file.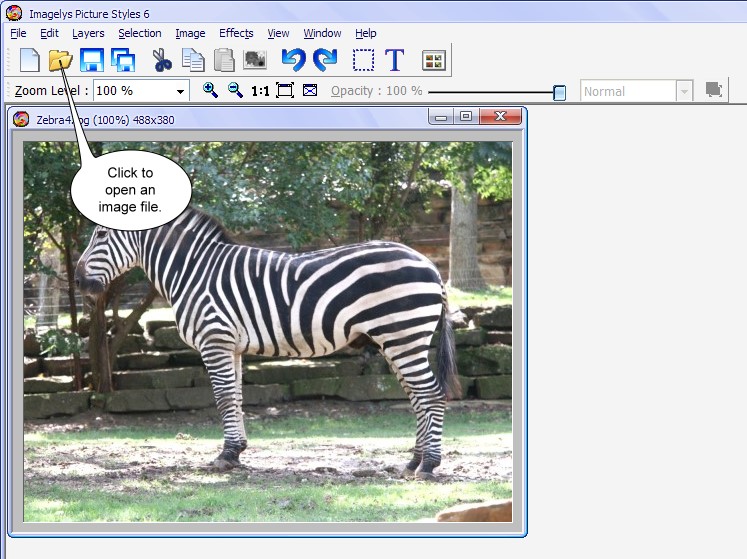 Step 2
Now, click the Make a Selection tool in the main toolbar. Adjust the position and the size of this selection to indicate at the Resynthesizer the part of the image used to draw the seamless texture.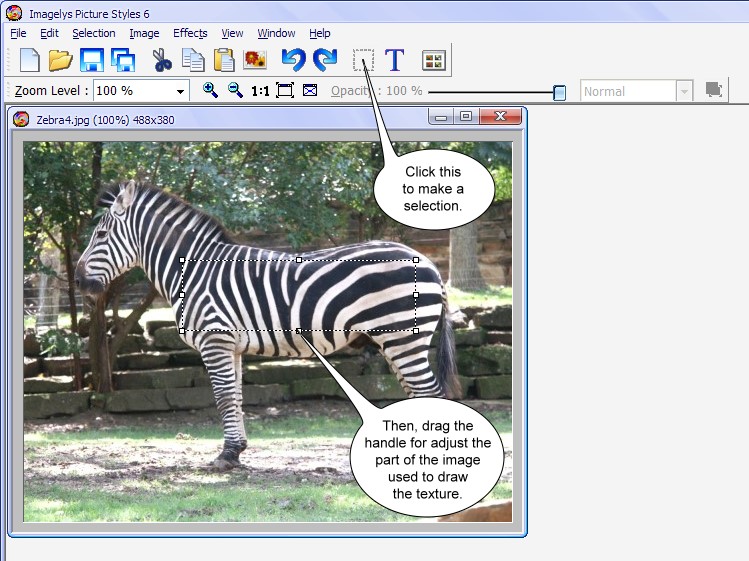 Step 3
Then, click to create a new image. She will be used to draw the seamless texture.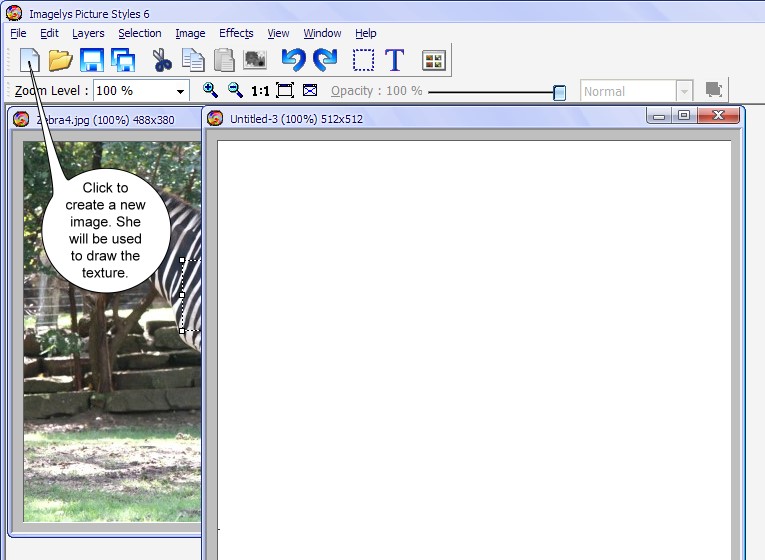 Step 4
Now, in the Image menu, click the Resynthesizer tool.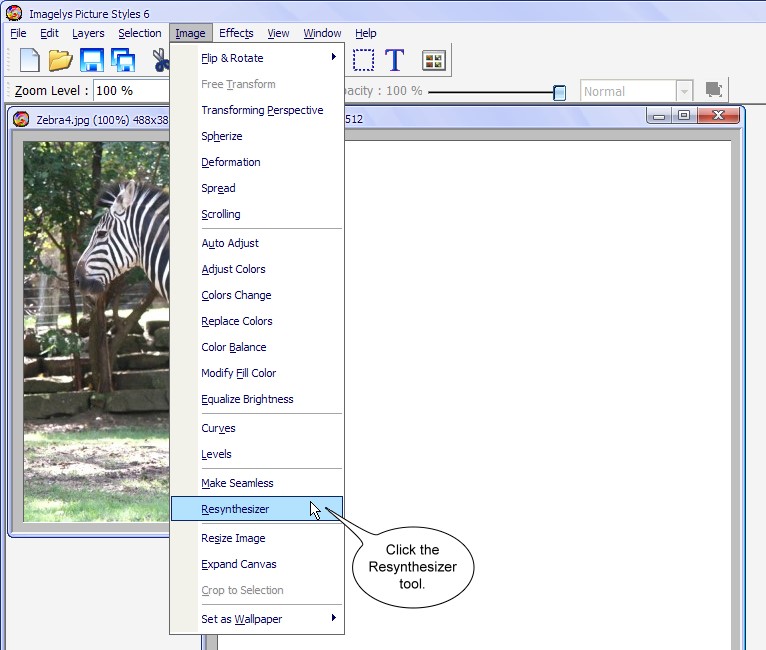 Step 5
Then, set the Resynthesizer parameters. In this example, the image source is Zebra4.jpg.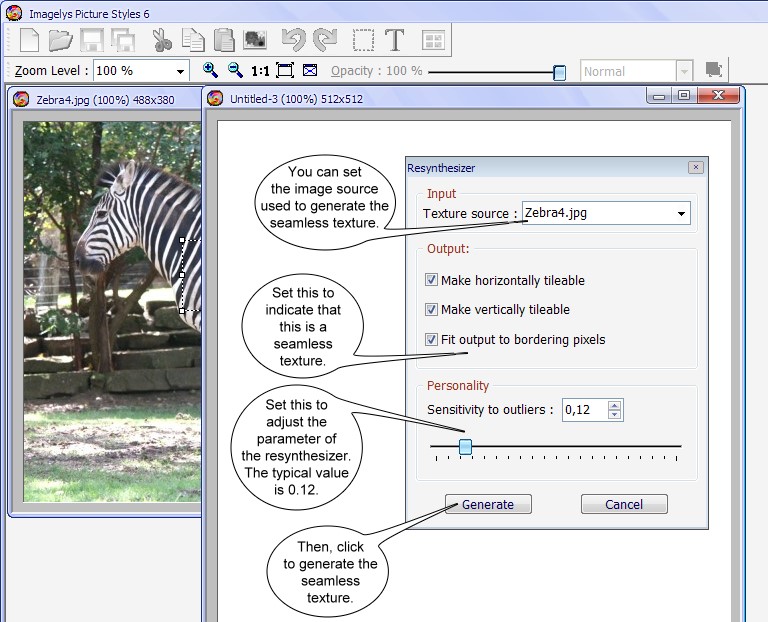 Step 6
After a little while (the rightmost portion of the status bar shows the progress), the rendered texture will be displayed.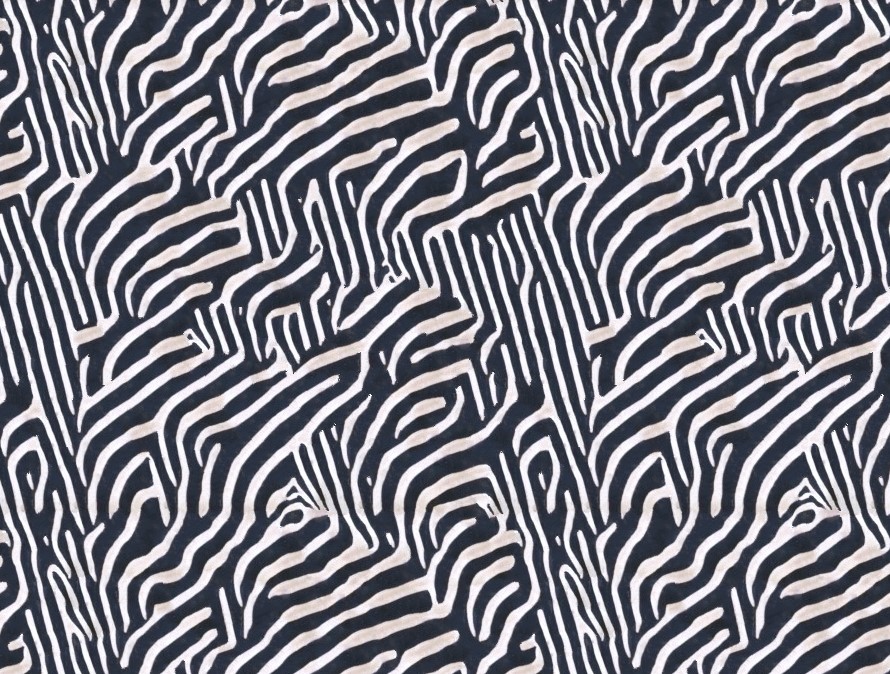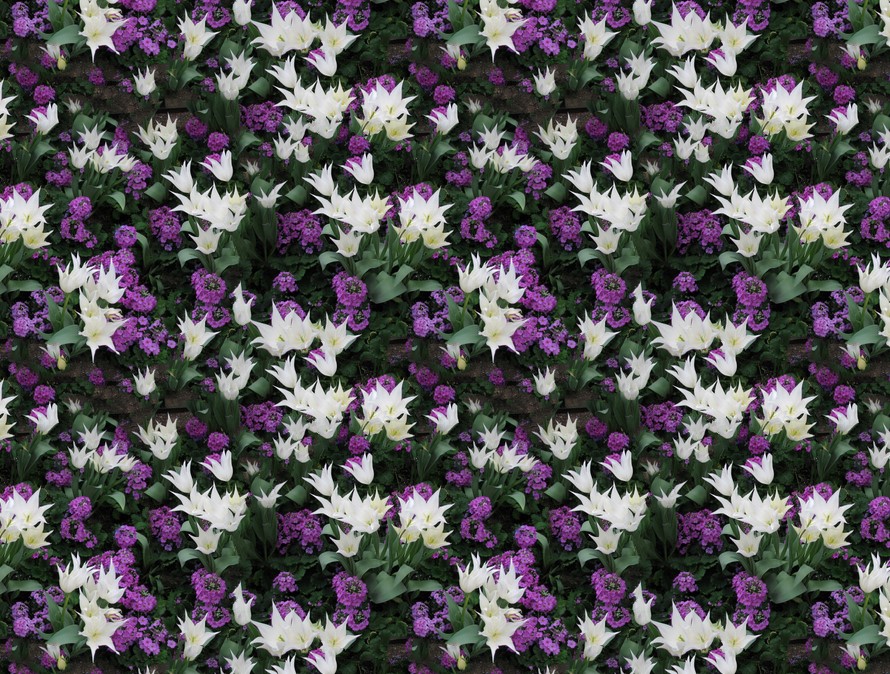 Another example of seamless texture generated by the Resynthesizer.