Mix function will allow you to mix a texture with an another selected from the ToolPalette.
Step 1
In the ToolPalette, click the category of texture you are interested in, then click one of the texture icons to the right.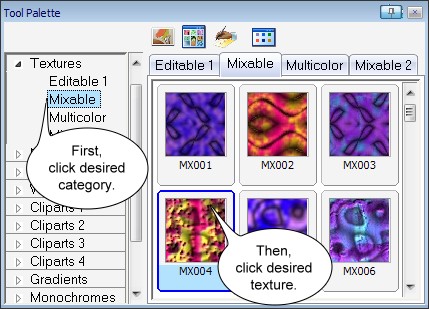 Step 2
Now, click the Parameters button on the ToolPalette.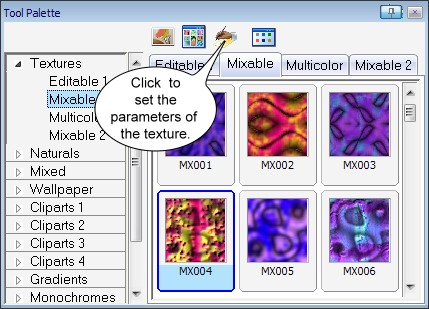 Step 3
In the Parameters dialog box, select the Adjustment tab and click on Mix Two Textures.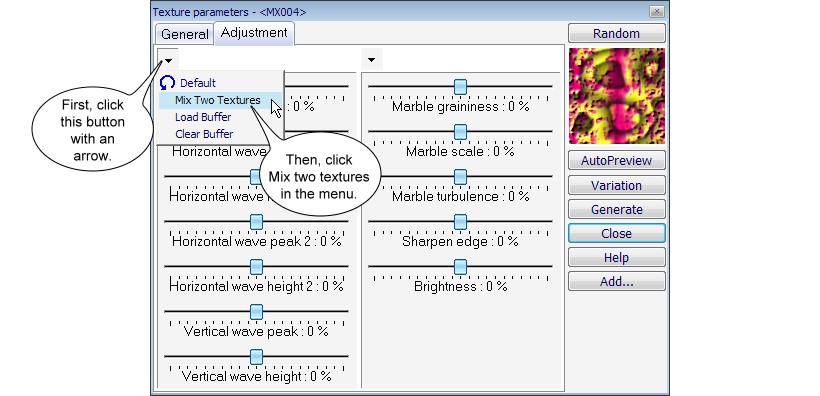 Step 4
Now, click to the desired texture that you want mix in the ToolPalette. You can press the Esc key to abort.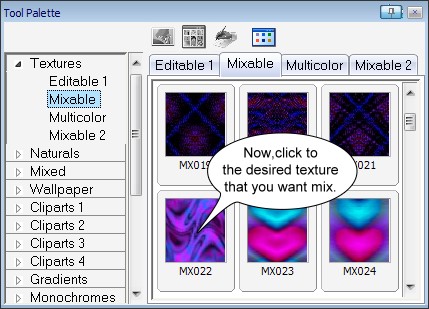 Step 5
The texture is mixed. Click the Generate button. After a little while (the rightmost portion of the status bar shows the progress), the rendered texture will be displayed. You can also save this texture setting by clicking the Add button.